The MSU Student Housing Cooperative (MSU SHC) is a non-profit, autonomous organization providing an affordable off-campus housing option to students and the Greater Lansing community. There are more than 240 members in our 17 houses. Houses vary from 5 to 29 members, each with their own character and history. Our name honors our historical affiliation with Michigan State University, where we remain a registered student organization. However, we operate independently from the university with additional requirements and guidelines for membership.

Parking – City of East Lansing
Here you may explore parking options with the  City of East Lansing.   East Lansing Parking Office Phone: (517) 337-1277.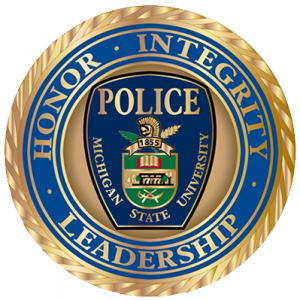 MSU Police:
We handle all police and criminal matters on MSU property. It is our mission to enhance the quality of life on campus by working collaboratively within our diverse community to reduce crime, enforce laws and provide for a safe environment.

Community
Visit the City of East Lansing home page for more information about the community, government and police.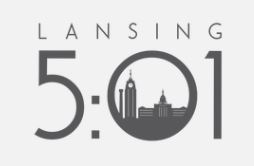 Lansing 5:01 is a nonprofit organization that strives to retain and attract young professionals in the Lansing region by connecting both college talent and young professionals to the community's emerging quality of life opportunities.
Lansing 5:01 hosts fun networking events throughout the year that can help students widen their professional and social connections in the Greater Lansing Area.  Make sure to check them out!
Volunteer opportunites for GSOs – if your student organization is looking for community volunteer opportunities, be sure to check out Lansing 5:01!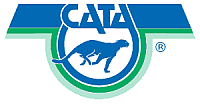 Capital Area Transportation Authority (CATA)
CATA provides a variety of quality public transportation services in Ingham, Eaton and Clinton Counties. All campus bus service is provided by the Capital Area Transportation Authority (CATA). Service is available 24 hours a day, 7 days a week during Fall and Spring Semesters. CATA operates ten on-campus fixed routes serving all University apartments, residence halls, commuter lots, and the main campus. Additionally, CATA provides direct service to off-campus apartments in the Lansing, East Lansing, Okemos and Haslett areas year-round.

The Michigan Flyer:  Reliable motorcoach connections between East Lansing, Ann Arbor, and Detroit Metropolitan Airport at affordable rates.

AMTRAK
Home to the Amtrak station in East Lansing:  Capital Area Multimodal Gateway, also known as the East Lansing station, is an intermodal transit station in East Lansing, Michigan. Operated by the Capital Area Transportation Authority, it is served by Amtrak's Blue Water passenger train, local buses, and intercity buses.