Funding Resources at the Graduate School and Financial Aid
Institutionally limited funding programs and fellowships are available for graduate students and are managed by the Graduate School.  Please contact them directly for more information: 517-353-3220 or visit grad.msu.edu/funding.
COGS also offers conference and professional development awards, as well as GSO Event Funding.  Please visit cogs.msu.edu/resources/funding for more information.
Office of Financial Aid – Graduate Student Aid: https://finaid.msu.edu/grad.asp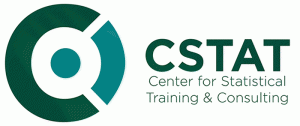 MSU Center for Statistical Training and Consulting (CSTAT)
The MSU Center for Statistical Training and Consulting (CSTAT) is a professional service and research unit at Michigan State University. We collaborate on research projects and provide statistical support and services to MSU affiliated faculty, staff, and graduate students, and off-campus clients.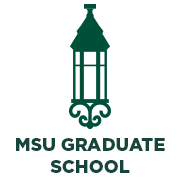 Center for the Integration of Research, Teaching and Learning (CIRTL)
The Center for the Integration of Research, Teaching, and Learning, or CIRTL (cirtl.net) is a network of 21 universities across the United States advancing STEM undergraduate education by helping to prepare future STEM faculty in the use and assessment of evidence-based instruction.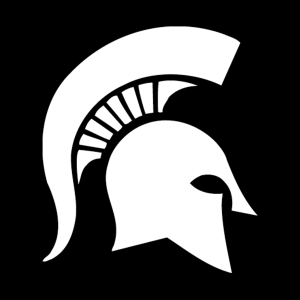 MSU Distance Learning Services
MSU Library Distance Learning Services is designed to meet the research and information needs of student and faculty in off-campus or on-line courses, and faculty/staff in MSU off-campus units.
Distance Learning – 24/7 Support
Phone Support: (800) 500-1554
Email Support:  reachout@msu.edu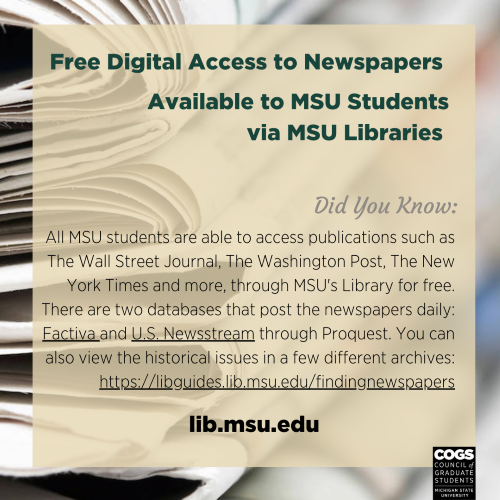 Through MSU Libraries, all MSU students are able to access digital newspaper content, including The Wall Street Journal, The Washington Post, The New York Times, and more. There are two databases that post the newspapers daily: Factiva and U.S. Newsstream through Proquest. You can also view the historical issues in a few different archives: https://libguides.lib.msu.edu/findingnewspapers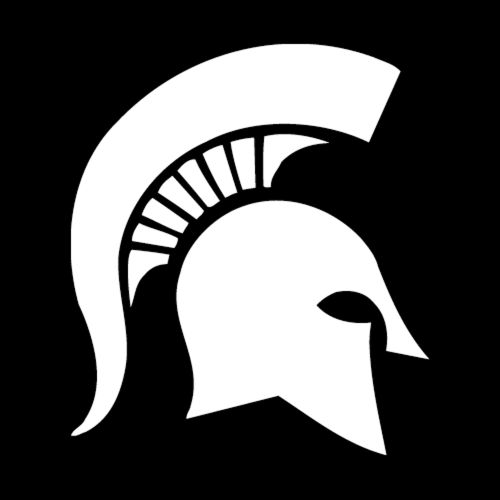 The Office of Faculty and Academic Staff Development (formerly the Academic Advancement Network) works with all faculty, academic staff, and academic administrators at Michigan State University as they join the university, establish professional trajectories, and move through various stages of review, promotion, and growth.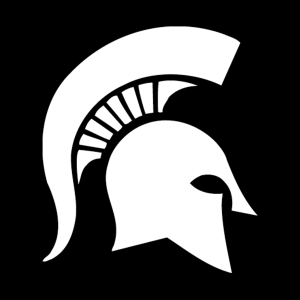 Office of Research and Innovation
The Office of Research and Innovation supports MSU's research and creative activity by administering research funding, ensuring research integrity for both faculty and students, providing grant support services, fostering collaboration, licensing university inventions, and overseeing regulatory compliance.

MSU Hub for Innovation in Learning & Technology
As an internal design consultancy for MSU, we help you identify, accelerate and create new ways to learn and grow. We provide a spectrum of support for faculty, staff, and students to conceptualize learning, teaching, and programmatic opportunities and develop solutions through our learning experience design, online program management, educator development, culture change, innovation workshop, and design sprint services. Let's talk about your goals and ideas and see how we might best meet your needs.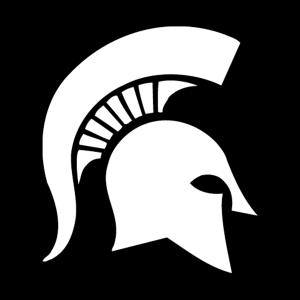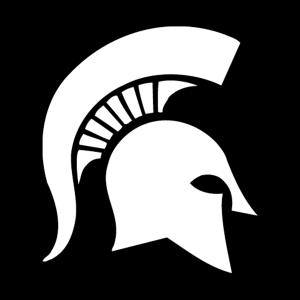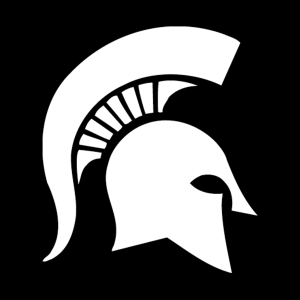 MSU Office of the Registrar: Online and Off-Campus Programs
Michigan State University, located in East Lansing, Michigan (USA) provides students with learning opportunities that extend beyond its East Lansing campus. Select academic programs are offered partially or totally online while others may be completed at off-campus locations across the state of Michigan.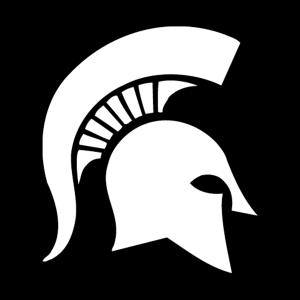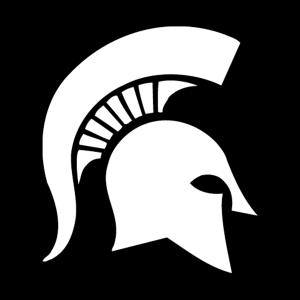 MSU Library Hollander MakeCentral Service Desk
Print, Plot, & Scan – a full range of printing services at the MSU Library.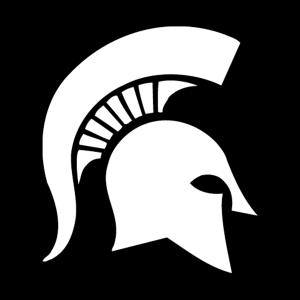 MSU Digital Scholarship Lab
MSU's Digital Scholarship Lab is a partnership between MSU Libraries and the College of Arts & Letters. Located on the second floor of the Main Library, the lab is a space for exploring technology, collaboration, and its intersection with our research and teaching at Michigan State University. Faculty, students, and staff from all disciplines are welcome in the lab to take advantage of the technology, the co-working spaces, and the extended hours.

Find out about MSU Registered Student Organizations (including those that are graduate or professional student-centered). Are you part of a grad student organization? Involve@state includes numerous resources for your organization. Check it out!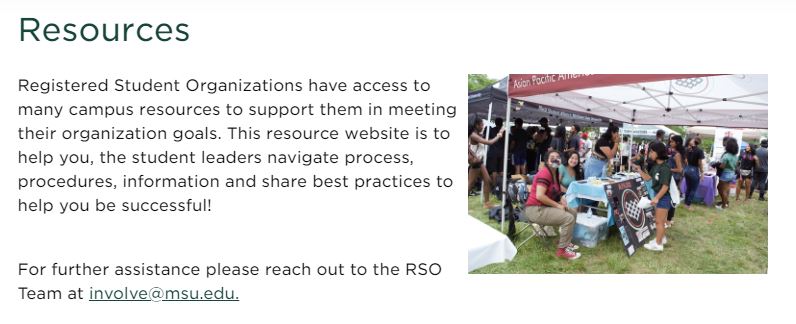 Resources for Registered Student Organizations
This resource website is to help you, the student leaders navigate process, procedures, information and share best practices to help you be successful!
Graduate Student groups can reserve available rooms – one per seve consecutive day period – for FREE.  Check out all the Union offers at union.msu.edu
To check availability or reserve, please contact:  Amy Williams
Email: will 1760@msu.edu
Phone: 517-432-2446