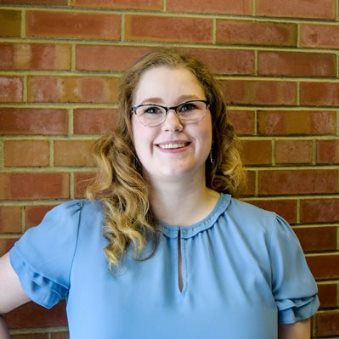 Meagan Abel
President
Meagan Abel is a fourth-year Ph.D student in Criminal Justice and a University Distinguished Fellow. Her research focuses on public perceptions of/reactions to extremist and mass-casualty violence in the United States. She completed her Bachelor of Arts in Government, English, and Linguistics at the University of Texas at Austin.
Council of Graduate Students
Zoe Hansen
Vice President of Internal Affairs
Zoe Hansen is a third-year PhD student in the Department of Microbiology and Molecular Genetics at Michigan State University. Her research involves using computational tools to investigate how foodborne infection influences antibiotic resistance in the human gut. In addition to COGS, Zoe is also very involved in the local chapter of Graduate Women in Science (GWIS), serving as Vice President and Co-Chair of Girls Math and Science Day.
Council of Graduate Students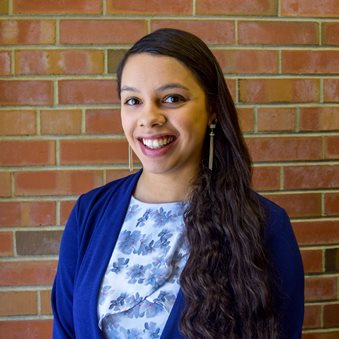 Diondra Straiton
Vice President of External Affairs
Diondra Straiton is currently pursuing her PhD in Clinical Psychology and completed her undergraduate studies in Psychology and Educational Studies at Swarthmore College. Her research focuses on improving access to care for individuals with Autism Spectrum Disorder (ASD) from traditionally underserved backgrounds by increasing caregiver engagement in autism-related services and by increasing access to caregiver-mediated interventions in community settings. Diondra also is the Vice President of the Mid-Michigan Autism Association.
Council of Graduate Students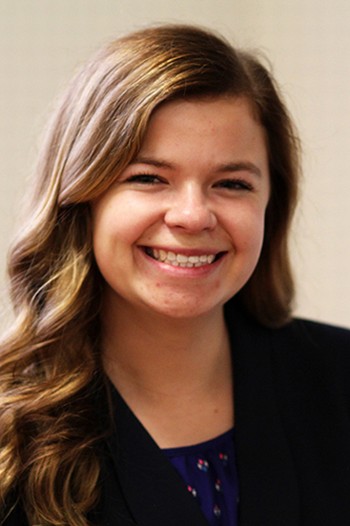 Alyssa Logan
Treasurer
Alyssa Logan is a Ph.D. student in the Animal Science Department studying Equine Exercise Physiology under Dr. Brian Nielsen. Her research focuses on the impacts of differing types of exercise on the bone and joint health of young, racing, and competing horses. Alyssa also has special interest in incorporating experiential learning into Animal Science courses by involving students in research and animal handling.
Council of Graduate Students

Sarah McFall-Boegeman
Recording Secretary
Sarah McFall-Boegeman is currently serving as the COGS recording secretary after serving as the representative for the Chemistry Department last year. She is in her 4th year of her PhD candidacy in Chemistry. Her research investigates the surface preparation methods of aluminum alloys in the aerospace sector to mitigate corrosion. Currently her work is looking at the advantages of laser surface treatments and an environmentally friendly coating system to inhibit corrosion. In addition to serving as the COGS recording secretary she also serves on the steering committee of ACS Women in Chemistry where she helps encourage women and girls to stay in chemistry and to show that there is a strong network of Women Chemists. Sarah also serves as the graduate student representative to the Chemistry department DEI committee.
Council of Graduate Students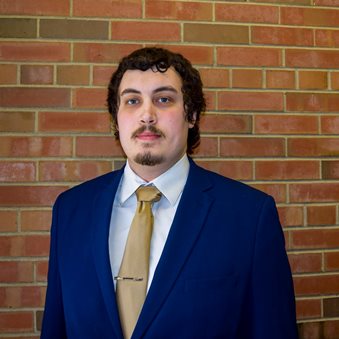 Hunter McFall-Boegeman
Parliamentarian
Prior to serving as the Parliamentarian, Hunter McFall-Boegeman served as the Recording Secretary for one year and for three years as the COGS representative for the Department of Chemistry. He is currently a 5th year PhD candidate in the Department of Chemistry. His research interests include carbohydrate synthesis, glycobiology, and immunology as they relate to cancer immunotherapies. His dissertation involves engineering the bacteriophage Qβ to display tumor associated carbohydrate antigens (TACAs) and cytotoxic T cell epitopes as part of a therapeutic and preventative anti-cancer vaccine. For his work, he was named a 2018 Aitch Foundation Graduate Fellow. He earned his B.A. in Biochemistry from the University of Minnesota-Morris. There he played on both the football and track and field teams while serving as a Community Advisor for the Office of Residential Life.
Council of Graduate Students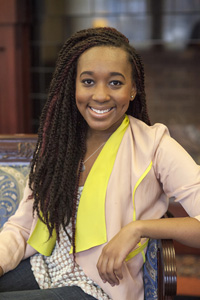 Lina Freeman
Director of Event Planning
Lina Freeman is a master's student studying PR and Advertising at the College of Communication Arts and Sciences. Her research interests include race, gender, media, and culture. Before coming to MSU, Lina received her B.A. in African American Studies at Syracuse University. She is currently the Communications Graduate Assistant for Residence Education and Housing Services at MSU.
Council of Graduate Students
Ian Lewis
Law Liaison
Ian Lewis is a 2L at MSU College of Law. Prior to attending MSU College of Law, Ian attended Northern Michigan University where he obtained his B.S. in Public Administration and also started his Master's in Public Administration. Upon graduation, Ian hopes to either practice law in a rural area or get involved in politics.
Council of Graduate Students
Breanna Demaline
Medical Schools Liaison
Breanna Demaline is a second-year veterinary student at Michigan State University College of Veterinary Medicine. Prior to veterinary school, Breanna spent three years at Northern Michigan University where she studied for a Bachelor of Science in Zoology and a minor in Psychology, before matriculating into veterinary school with early-acceptance. Breanna is passionate in communication and the client-clinician relationship, business management, and emergency and critical care veterinary medicine. Upon graduation she hopes to work at a private small animal emergency medicine practice for a few years before starting her own veterinary emergency medicine practice.
Council of Graduate Students
Dr. Laura McCabe
Advisor
Dr. McCabe, Professor in the Department of Physiology and Director of the MSU Beckman Scholar Program, received her B.A. and Ph.D. from University of Chicago. After graduate training in intestinal physiology, her post-doctoral research at UMass Medical Center. Currently, her laboratory is working to identify novel osteoporosis therapeutics that target the gut. Dr. McCabe has been training undergraduate, graduate and post-doctoral students for more than 25 years.
Council of Graduate Students
Deanne Arking
Office Manager
Council of Graduate Students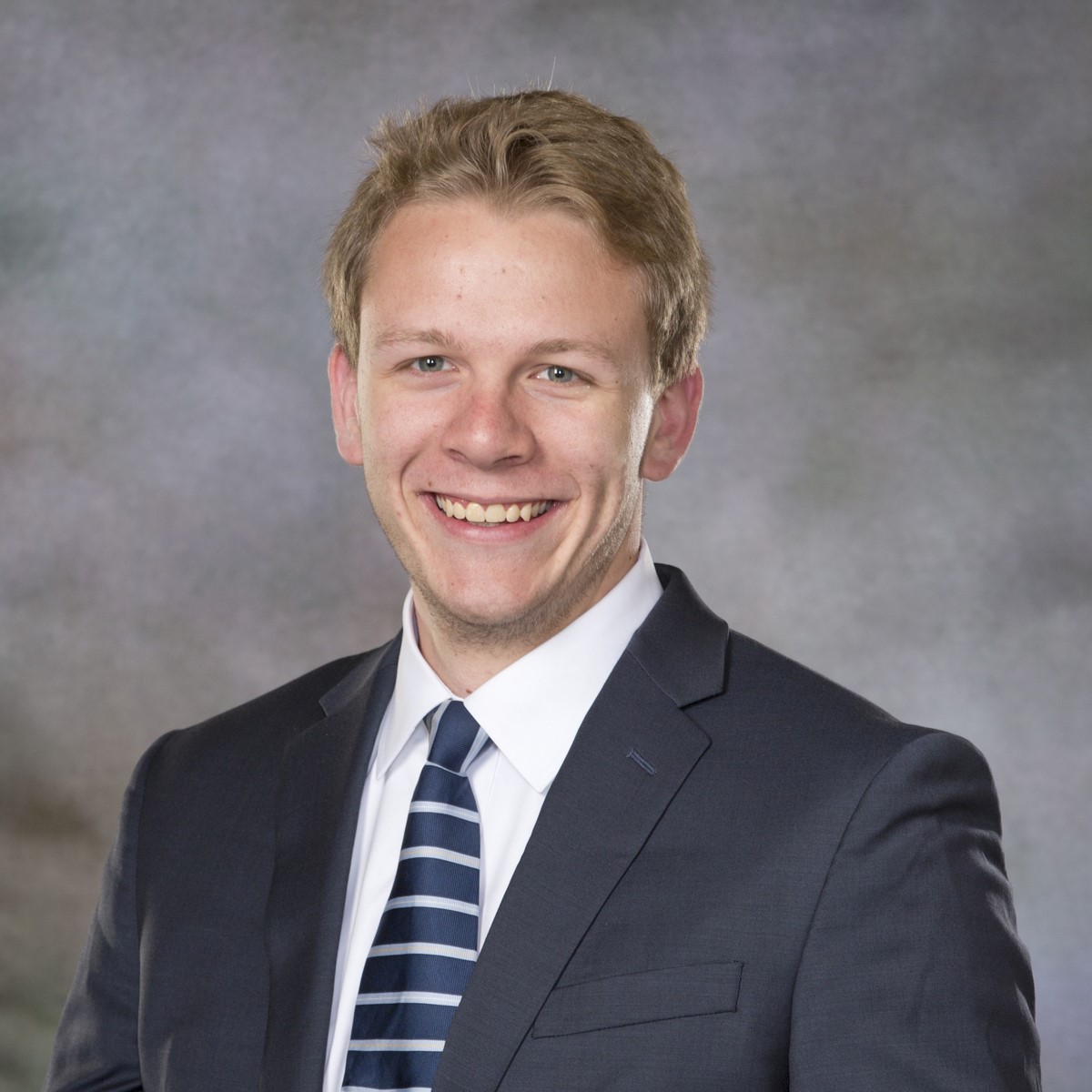 Matt Reynolds
Majors: Supply Chain Management and Environmental Studies and Sustainability
Council of Graduate Students
Maura Glynn
Majors: Economics and International Relations with Quantitative Data Analytics Minor
Council of Graduate Students