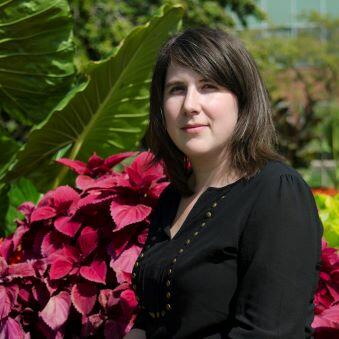 Sara Hugentobler
she/her/hers - President
Sara Hugentobler is currently pursuing her PhD in Integrative Biology with a dual degree in Ecology, Evolution, and Behavior, as well as a specialization in Environmental Science and Public Policy. Her research focuses on the population genetics of Chinook Salmon in the Central Valley of California, with an emphasis on using this information for conservation measures. Sara was the representative for her department for 3 1/2 years and has enjoyed as a chair and organizing committee member for the Michigan ComSciCon Workshop for communicating science.
Council of Graduate Students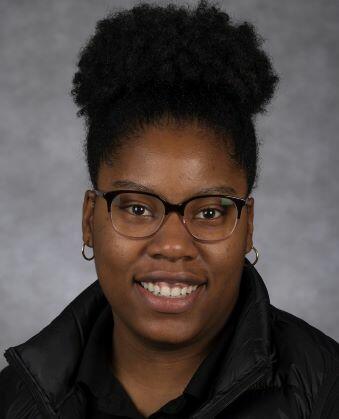 Chastity Stokes
she/her/hers - Vice President of Internal Affairs
Chastity Stokes is a third-year doctoral student in the Higher, Adult, and Lifelong Education program. Her research explores the stratification of higher education access as influenced by institutional striving for prestige. Chastity earned a Master's in Education from DePaul University in Counseling with a focus in College Student Development. In her undergraduate studies at The Ohio State University, she majored in English Literature.
Council of Graduate Students
Cullen Haselby
he/him/his - Vice President of External Affairs
Cullen Haselby is an Applied Mathematics Doctoral Candidate. He researches and develops fast algorithms on big data with industrial and defense applications. He holds B.A.s and an M.S. from University of Wisconsin schools and has experience working in education, the military and tech industry.
Council of Graduate Students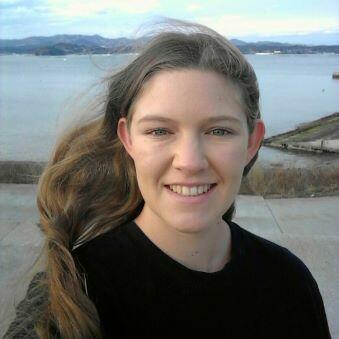 Kayleigh Ward
she/her/hers - Treasurer
Kayleigh Ward is a 5th year Doctoral Candidate in the Department of Sociology and Environmental Science and Policy. Her research interests focus mainly on community development and sustainability in post-disaster communities, especially in Miyagi, Japan after the 2011 Great Tohoku Earthquake. She focuses on the intersection of disaster and environmental, social, and economic problems. She has several years of experience with NGOs in Japan and in the US. She currently collaborates with NGOs in the following areas: community sustainability and redevelopment, economic empowerment, and community organizing. Before serving as Treasurer, she acted as the COGS representative for the Department of Sociology for two years. She has also served as a leader of her department GSO and as a mentor for incoming graduate students.
Council of Graduate Students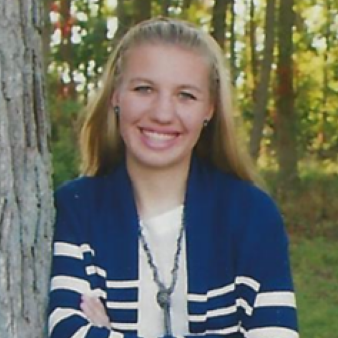 Melinda Meiring
she/her/hers - Recording Secretary
Melinda Meiring is currently serving as the COGS Recording Secretary, chairs the COGS Graduate Academic Conference Committee, and is a third year PhD student. She earned her B.S. in Neuroscience with a minor in Biology from Wright State University in Dayton Ohio. Her research pertains to how white matter in the brain changes across the lifespan and how it impacts aging and cognition. Melinda is passionate about mentoring and outreach for women and girls in the STEM fields.
Council of Graduate Students
Kyle Chong
he/him/his - Parliamentarian
Kyle L. Chong is a Doctoral Student in the Curriculum, Instruction & Teacher Education (CITE) program at the Michigan State University. Kyle is an instructor in the Teacher Preparation Program and Teacher Education program including secondary social studies methods, power and privilege, and teaching children's literature. His research interests are on anti-Asian racism, AsianCrit, political identity development, curriculum theory, and culturally-informed resistance. He has published work on theories of happiness and joy in teaching and curriculum, and critiques of Chinese National education policy. Kyle earned a Bachelor of Arts in Political Theory and Robert S. Trimble Distinguished Asia Scholar Designation from the University of Puget Sound, and previously served as a Global Curriculum Fellow in the Office of International Studies in Education, Graduate Researcher for the Center for Community Engaged Learning. His TEDx Talk, Anti- Racism at Sunset; Happiness as Horizon aired April of 2021.
Council of Graduate Students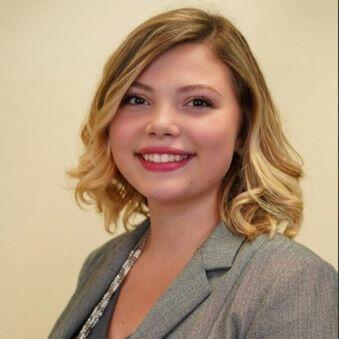 Carly Claucherty
she/her/hers - Director of Event Planning
Carly Claucherty is a PhD student in the Department of Plant, Soil and Microbial Sciences studying weed science under Dr. Eric Patterson. Her research focuses on genome plasticity of the weedy species kochia and the evolution of glyphosate resistance. Carly is also an NRT-IMPACTS Fellow, an NSF-funded program for training in plant and computational sciences. In addition to her position with COGS, Carly also serves as Social Chair for ACRS, the graduate student organization for Crop and Soil Sciences. She graduated from the Honors College at MSU with a B.S. in Crop and Soil Sciences and a minor in Horticulture.
Council of Graduate Students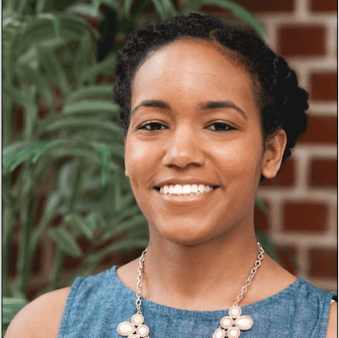 Renée Wilmot
she/her/hers - Director of Equity and Anti-Discrimination (DoEA)
Renée Wilmot is a fourth-year doctoral student in the Curriculum, Instruction, and Teacher Education program. She studies the historical legacy of Black women as educators and activists in the Black community as well as Black girls' practices of thriving, resistance, and healing within white supremacist schooling structures. Renée earned a Master's in Education from Boston College in Secondary English Education with a focus in Urban Education. In her undergraduate studies at the University of Virginia, she majored in English Literature and African and African-American Studies.
Council of Graduate Students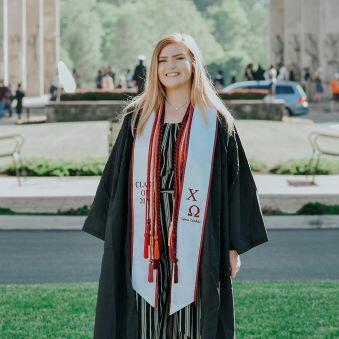 Becca Sutton
she/her/hers - Law Liaison
Becca Sutton is currently a 2L at MSU College of Law. Prior to law school, Becca attended Virginia Tech where she obtained her B.A. in Communication with a major in Multimedia Journalism. Her interests include environmental, animal, conservation, and international law. Upon graduation she hopes to work with either a non-profit organization or a government agency focusing on wildlife and animal law, with a particular emphasis on protecting endangered species.
Council of Graduate Students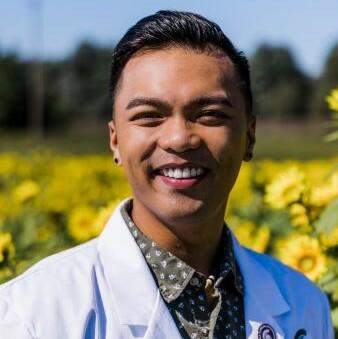 Patrick Munar Ancheta
he/him/his/siya - Medical Schools Liaison
Patrick Munar Ancheta is a rising 2nd year medical student of the MSU College of Human Medicine. He graduated from the University of California, Davis with a Bachelor of Science in Neurobiology, Physiology, and Behavior with minors in Linguistics and Psychology; he has also gone through a post-baccalaureate program at California State University, East Bay. Patrick is passionate about serving in underserved communities has volunteered in community clinics and worked in many industries including biotechnology, academic research, and emergency services. At the end of his time here at MSU, he hopes to work with both Asian and Queer communities by using his platform to promote education and inclusion.
Council of Graduate Students
Dr. Laura McCabe
Advisor
Dr. McCabe, Professor in the Department of Physiology and Director of the MSU Beckman Scholar Program, received her B.A. and Ph.D. from University of Chicago. After graduate training in intestinal physiology, her post-doctoral research at UMass Medical Center. Currently, her laboratory is working to identify novel osteoporosis therapeutics that target the gut. Dr. McCabe has been training undergraduate, graduate and post-doctoral students for more than 25 years.
Council of Graduate Students
Deanne Arking
Office Manager
Council of Graduate Students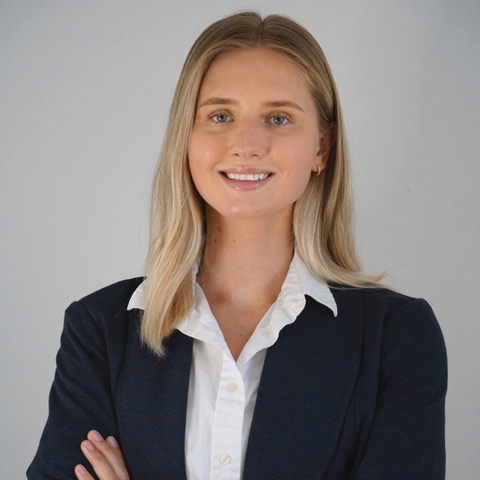 Katherine Martin
Major: Marketing
Council of Graduate Students