Look for 2021 GAC Updates Here!
The 12th Annual Graduate Academic Conference
MSU Union, February 22, 2020
Thank you to all who volunteered, judged, attended, presented, and planned our 12th Annual GAC! See below for pictures of the event.
This conference provides a great opportunity to fine-tune your presentation skills and gain valuable insight on how to communicate your research to a generalized audience.  You'll receive feedback on your poster or oral presentation from a slate of adjudicators and the winner of the Three-Minute Thesis (3MT) Competition qualifies to go on to the regional competition. The top three winners in each category — oral, poster, 3MT— will each be awarded prizes of $300, $200, and $100 respectively. (*Must be an enrolled MSU graduate or professional student to qualify for cash prizes and 3MT advancement.)
The keynote speaker and the workshops will engage graduate students in rich discussion about how to better prepare themselves for the future and to discuss their research in productive manners in policy and to the general public.
2020 Keynote Speaker: Beronda L. Montgomery
MSU Foundation Professor of Biochemistry & Molecular Biology and Microbiology & Molecular Genetics in the Department of Energy (DOE) Plant Research Laboratory at Michigan State University.
Our 2020 Workshops:
Communicate your Research with the General Public – hosted by Chelsie Boodoo and Danny Puentes from MSU SciComm and founders of Sci-Files
Advocate your Research from a Policy Perspective – hosted by Sheril Kirshenbaum, executive director of Science Debate
Have a question? Please send us an email: office@cogs.msu.edu
_______________________________________________________
Handicap entrance:
For those unable to use stairs if you enter the union on the left side of the building when heading towards Grand River where the turnaround area is (ie. Abbott side entrance). There is a ramp off to the right of that entrance right off the turn around that will lead inside with an elevator on the left once inside the door with a door across from that that leads into the main section of the first floor of the union.
Parking:
Parking is free on campus on Saturday. We recommend you park in the Grand River Ramp (known as Ramp 6) as it is close to the MSU Union. Here is a map link https://goo.gl/maps/ukvcYgeTeGAfug8b6
Keynote Speaker
Keynote Speaker : Beronda Montgomery
Beronda L. Montgomery is MSU Foundation Professor of Biochemistry & Molecular Biology and Microbiology & Molecular Genetics in the Department of Energy (DOE) Plant Research Laboratory at Michigan State University. She also serves as Assistant Provost for Faculty Development-Research. Dr. Montgomery completed doctoral studies in Plant Biology at the University of California, Davis and was a National Science Foundation (NSF) funded postdoctoral fellow in Microbial Biology at Indiana University.
Since starting at MSU in 2004, Dr. Montgomery's laboratory investigates the mechanisms by which organisms such as plants and cyanobacteria which have limited mobility are able to monitor and adjust to changes in their external environment. The ability of these largely immobile organisms to adapt their patterns of growth and development to fluctuations in external environmental parameters increases their survival and maximizes their growth and productivity. Dr. Montgomery's scholarly efforts have been recognized by receipt of an NSF CAREER Award, being selected as a finalist in the 2014 Howard Hughes Medical Institute (HHMI) Professors Competition, a 2015 Michigan State University Nominee for the Council for Advancement and Support of Education (CASE) U.S. Professor of the Year Award, and as an 2017-2019 American Society of Microbiology Distinguished Lecturer. Dr. Montgomery was elected as a fellow of the American Academy of Microbiology in 2018.
Dr. Montgomery also conducts scholarship and training initiatives on effective research mentoring, research management and academic leadership, including issues related to mentoring diverse students and junior scientists, as well as faculty development.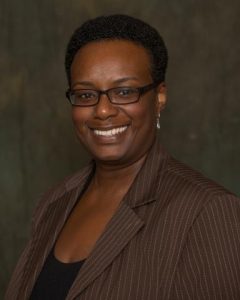 Conference Workshops (click/tap to open section)
Conference Workshops
9:30 – 11:00 am – 3rd Floor – Lake Superior Room and Lake Ontario Room
Indicate which workshop you would like to attend in you GAC Registration Form
Advocate your research from a policy perspective
3rd Floor Lake Superior Room
Sheril Kirshenbaum will be hosting this fun workshop focusing on communication/advocacy for your research in policy making. There are many different points of research that are considered every day when making new laws and you as a graduate student will be the next generation to help influence those policies. Learn how to advocate for yourself and your research to be effective in your future!
Sheril Kirshenbaum is executive director of Science Debate, a nonprofit nonpartisan organization working to get every candidate on record on science policy. She works to enhance public understanding of science and improve communication between scientists, policymakers and the public. She currently hosts Serving Up Science at PBS Digial Studios and the weekly NPR podcast by the same name. At Michigan State University, Sheril hosts "Our Table," a series of round table discussions bringing together farmers and food experts, health professionals and community members to listen to each other and foster dialogue about where our food comes from and how it impacts our health and planet. In her role at Food@MSU, she also developed and conducts the biannual Food Literacy and Engagement Poll on a variety of food topics to help inform national discussion, business planning and policy development. Sheril co-authored Unscientific America: How Scientific Illiteracy Threatens Our Future with Chris Mooney, chosen by Library Journal as one of the Best Sci-Tech Books of 2009 and named by President Obama's science advisor John Holdren as a top recommended read. She is also the author of The Science of Kissing, which explores the science behind one of humanity's fondest pastimes.
Communicate your research with the general public
3rd Floor Lake Ontario Room
SciComm is here to help you learn how to better communicate your research with the general public. This exciting workshop will focus on communicating your research to a non-specialized audience through verbal communication, writing, outreach, and more! You may have heard them on Impact 89 FM with their radio broad cast the Sci-Files, but today they are here to help you improve your general communication skills with the public!
Daniel Puentes and Chelsie Boodoo are graduate students at Michigan State University, trying to make a difference in the community through science communication (SciComm). Their experience in SciComm began with the first annual ComSciCon-MI 2018 Conference they attended. It was a regional conference that was initiated to give graduate students across the Michigan region. This conference inspired the duo to start a SciComm organization on the MSU campus called MSU SciComm. The organization has accomplished a lot in its short lifespan. For example, the student-lead group organized and held an event focused on the interrelationship between science and art. The two also started and co-host for the Impact 89FM Series "The Sci-Files," where Chelsie and Danny interview students across campus about their research in ways to make science accessible to the local community. Nationally, Chelsie and Danny have also gone to Washington DC together to lobby with the Union of Concerned Scientists about nuclear weapons issues with the Michigan Federal Delegation. The two are now working with editors for the Journal of Science Policy and Governance to publish their accepted white paper on nuclear arms control.
Previous Workshops:
Better Poster Design Workshop (2/12/2020)
Come learn how to make the new Better Poster with the man that invented it! Mike Morrison will be helping those that want the help in designing their posters in a new way. The format is not a requirement for presenting a poster, but it could help you with better telling your story to the general public in attendance! You may also have a poster for an upcoming conference besides the GAC and we want to help you create the best poster for you and your research! Register for this amazing workshop here!
Mike Morrison is a former User Experience (UX) designer who quit his tech career to become a PhD student in Work Psychology. He's says he's trying to do two things in his career: 1) Bring User Experience design principles to science, to help disseminate knowledge faster and more efficiently 2) Understand the psychological differences between so-called 'realists' and 'dreamers'. He recently released a video introducing a new way to design scientific research posters — which every field in science uses and which are notorious for their bad design. His video went viral, and now scientists across every field in science are trying out his new design — and having more fun sharing their research with other scientists.
Important Information for Speakers and Presenters (click/tap to open section)
Detailed Presenter Schedule and Locations
To pay abstract fee please follow this link:
Oral Presenters:
Arrive 10 minutes early to present.
Bring PowerPoint for Oral Presentation on a flash drive.
Oral Presentation is 10 minutes of presentation time and a 5-minute period for questions.
Poster Presenters:
Posters can be put up in Lake Huron room as soon as you are checked in at the registration table.
Easels will be provided. Easels are equipped with 3 foot by 4 foot board for backing.
A typical poster size is either 32″ x 40″ or 36″ x 48″ . That said, there is no poster size requirement.
Either portrait or landscape orientation is acceptable.
3MT Presenters:
Arrive 10 minutes early to present.
Rules for 3MT follow the same format as the University of Queensland here .
Poster Printing Resources at MSU (click/tap to open section)
Resources
Poster Printing
Having trouble designing your poster? Follow this link to a cool new poster presentation called the Better Poster! https://www.insidehighered.com/news/2019/06/24/theres-movement-better-scientific-posters-are-they-really-better 
Don't know where to get your poster printed? Look into your department first to see if there is a place to print posters. If not, there is a poster printer in the library that can help! Below is a little bit of information that may be helpful for you as well! https://lib.msu.edu/howto/plottingfaq/
How much does it cost for a poster?
Full Ink Coverage (Color or Black): $6.00 per linear foot
25% Ink Coverage (Color or Black): $3.60 per linear foot
Line drawing (Black or Color) : $1.80 per linear foot
Premium Paper is available for an additional $2.40 per linear foot.
The poster printing service is only available to MSU Students and Faculty/Staff. You must have a valid MSU NetID to log into computers that support the software needed to send a poster.
What is 3MT? (click/tap to open section)
What is 3MT?
 Three Minute Thesis (3MT®) celebrates the exciting research conducted by PhD students around the world. Developed by The University of Queensland (UQ), the competition cultivates students' academic, presentation, and research communication skills. Presenting in a 3MT competition increases their capacity to effectively explain their research in three minutes, in a language appropriate to a non-specialist audience. Competitors are allowed one PowerPoint slide, but no other resources or props.  The winner of MSU's 3MT competition will have the opportunity to compete at the Midwestern Association of Graduate Schools (MAGS) 3MT in April 2020. Students must be enrolled during the Spring 2020 semester to compete. Please click on the LINK below for more information.  You may also visit https://threeminutethesis.uq.edu.au for more information on 3MT.
Abstract Submission/Registration (click/tap to open section)
The 12th Annual Graduate Academic Conference will take place on Saturday, February 22, 2020 at the MSU Union. 9:00 am – 6 pm 
"It Starts with Us: Graduate Students at the Forefront"
Abstracts are now closed. Registration is still open below
Information Flyer – Please feel free to download and share.
Previous Conferences (click/tap to open section)
2019 Conference Details
Last year we had many presenters and participants and we just want to say thanks to everyone who came out to the 11th Annual Graduate Academic Conference on February 16, 2019 and congratulations to all of our presenters. Without you this conference would not have been the success it was! Last year we were proud to award the following students with awards in each of the categories below. We hope to see you this February as well!!
Poster Presentations:
1st:  Azrina Azrina with the presentation titled 'Salmonella typhimurium: Specific Signatures as Targets for Detection by Using DNA Aptamer in Foods and Enviroments'.
2nd: Albert Jiao with the presentation titled 'Reversal of Cancer Gene Expression Predicts drug Candidates for Cholangiocarcinoma'.
3rd: Saba Manzoor with the presentation titled 'Effects of seasonal variations on distribution patterns of Common Myna (Acridotheres tristis) in rural and urban zones of Central Punjab, Pakistan'.
Oral Presentations:
1st: Kellie Walters with a presentation titled 'Temperature and daily light integral influence growth and development of sweet basil'
2nd: Matthew Swiatnicki with a presentation titled 'Whole genome sequencing of mouse mammary tumors reveals a Ptprh mutation with potential importance to non-small cell lung cancer'
3rd: Lauren Kiryakoza with a presentation titled 'Concerted transcriptomic and lipidomic analysis highlights altered lipid metabolism in humane diabetic retinopathy, particulary in phosphatidylcholine and diacylglycerol generative pathways'
3MT Competition:
1st: Azrina Azrina with a presentation titled 'Salmonella typhimurium: Specific Signatures as Targets for Detection by Using DNA Aptamer in Food and Environments'
2nd: Pretap Bhanu Solanski with a presentation titled 'Staying Connected in the Underwater Realm via Light'
3rd: Tyler Derr with a presentation titled 'Multi-Factor Congressional Vote Prediction'
Please see here for article  – The State News