Complete Your Grad Student Tax Return (and Understand It, Too!) Webinar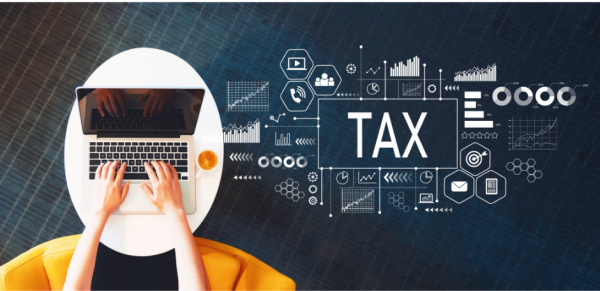 Are you intimidated by the prospect of preparing your grad student tax return? Are you confused by the tax forms you received from your institution or funding agency – or the forms you didn't? This workshop breaks down how to calculate your taxable income from your salary, stipend, fellowship, grant, and/or scholarships; minimize your tax liability using education tax benefits; and report your income, qualified education expenses, and estimated tax paid on your tax return. It also touches on the special tax situations that may apply to students under age 24.
This workshop, presented by Dr. Emily Roberts, personal finance educator specializing in early-career PhDs,  is  appropriate for US citizens, permanent residents, and residents for tax purposes, and comprises pre-recorded videos, worksheets, and live Q&A calls.
COGS is offering this webinar FREE for the first 40 MSU graduate & professional students to register. *After the first 40, registrants will be put on a waitlist as additional spots may be added to accommodate.
What is included?
11 videos with transcripts totaling just under two hours, titled:

Introduction
Background
Tax Preparation Methods
Self-Assessment: Income
Higher Education Tax Benefits
Self-Assessment: Qualified Education Expenses
Applying Education Tax Benefits
Filling Out Forms
If You Were Under Age 24
If You Are Class of 2021 (Bachelor's)
Off-Target Effects
2 worksheets (PDF and Excel versions)
Invitations to at least one live Q&A call per month throughout tax season (open to everyone in the workshop)—the recordings are added to workshop as well
Registration Here: https://bit.ly/COGSTAXWEB  Must sign up with valid MSU Email.  If you are not one of the first 40 registrants, you will be put on a waitlist. (NOTE: You will be contacted if able to accommodate additional registrants.) Once successfully registered, you will be directed to a login page to access the workshop materials and can get started right away. Notifications for live QA sessions are sent to the registrant's email. 
Dr. Emily Roberts is a personal finance educator specializing in early-career PhDs and has led several popular personal finance workshops for graduate student at MSU. Through her business, Personal Finance for PhDs, she equips graduate students, postdocs, and PhDs with Real Jobs to make the most of their money. She gives seminars at universities and for associations; interviews graduate students and PhDs on her podcast; serves as a money coach; and creates courses and workshops on taxes, investing, and more.