Ben Burke
President
Ben Burke is a rising 2L at Michigan State College of Law. Prior to law school, Ben served as a Peace Corps Volunteer in the Philippines working with children in need of special protection. Additionally, Ben has experience working with international nonprofit organizations in business development.
Council of Graduate Students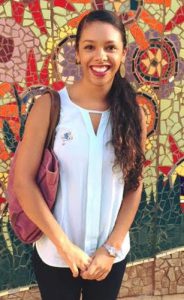 Diondra Straiton
Vice President of Internal Affairs
Diondra Straiton is currently pursuing her PhD in Clinical Psychology and completed her undergraduate studies in Psychology and Educational Studies at Swarthmore College. Her research focuses on improving access to care for individuals with Autism Spectrum Disorder (ASD) from traditionally underserved backgrounds by increasing caregiver engagement in autism-related services and by increasing access to caregiver-mediated interventions in community settings. Diondra also serves as the Outreach Chair for the Black Graduate Student Association and is the Vice President of the Mid-Michigan Autism Association.
Council of Graduate Students
Danielle Kaminski
Vice President of External Affairs
Prior to her current E-board appointment, Danielle Kaminski served two years as the COGS representative for the Department of Agricultural, Food, and Resource Economics (AFRE), where she's a PhD candidate. Her research interests include behavioral and labor economics as they relate to public policy and agricultural sectors. Her dissertation uses experimental economics techniques to assess policies related to labor and human resource management in the U.S. dairy industry. She is also interested in teaching and learning, particularly in methods for increasing student engagement and higher-order thinking. She has been an Inside Teaching MSU Fellow and FAST Fellow.
Council of Graduate Students
Meagan Abel
Treasurer
Meagan Abel is a second year Ph.D student in Criminal Justice and a University Distinguished Fellow. Her research interests include the social construction of terrorism, mass-casualty event conspiracy theories, and the extremist offender life-course. She completed her Bachelor of Arts in Government, English, and Linguistics at the University of Texas at Austin.
Council of Graduate Students
Gloria Nzeka
Recording Secretary
Gloria Nzeka is a MasterCard Foundation Scholar, pursuing a Master of Arts in International Journalism. She previously earned a degree in Information Technology from the Namibia University of Science and Technology. Prior to journalism school, she was a content producer. Her research interest areas are international development, visual communication and journalistic roles in struggling democracies. She attended the Graduate School's Leadership Academy (2018 cohort) and has also served as the African Graduate Students Association representative on the Council of Graduate Students (COGS) for the year 2017-2018.
Council of Graduate Students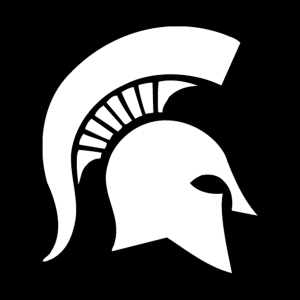 Parliamentarian
Parliamentarian
Council of Graduate Students
Alounso Gilzene
Director of Event Planning
Alounso Gilzene is a Second year Ph.D. student in the Department of K-12
Educational Administration. He is originally from Miami, Florida. His research interests include: the work of principals in schools primarily serving students of color and the role of nonprofits in urban schools. Prior to attending MSU, Alounso worked as a Data Analyst for the Friere Charter School Network in Philadelphia.
Council of Graduate Students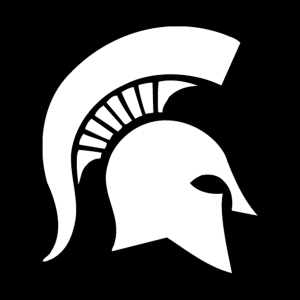 Law Liaison
Law Liaison
Council of Graduate Students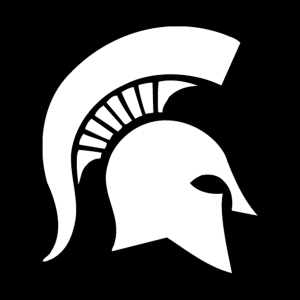 Medical School Liaison
Medical School Liaison
Council of Graduate Students
Dr. Laura McCabe
Advisor
Dr. McCabe, Professor in the Department of Physiology and Director of the MSU Beckman Scholar Program, received her B.A. and Ph.D. from University of Chicago. After graduate training in intestinal physiology, her post-doctoral research at UMass Medical Center. Currently, her laboratory is working to identify novel osteoporosis therapeutics that target the gut. McCabe has been training undergraduate, graduate and post-doctoral students for more than 25 years.
Council of Graduate Students
Deanne Arking
Office Manager
Council of Graduate Students
Ariel Fueri
Major: Political Science and Pre-Law
Council of Graduate Students
Lauren Peetz
Major: Marketing
Council of Graduate Students
Joshua Pichardo
Major: International Relations
Council of Graduate Students
Tiffany Johnson
Major: Advertising
Council of Graduate Students
Haley Reid
Major: Social Relations and Policy
Council of Graduate Students